Megan and Amy are reliably sporadic in recording, but lots of life, knitting, and purchases happened in the meantime. Megan is Skews crazy, fittingly there is a Skew KAL starting March 1. Megan and Amy show off yarn from the wonderful Angie of Camel City Dyeworks. Grab your knitting and join us!
Your hosts: Amy aka
JKnitMa
on Ravelry and Megan aka
JustRunKnit
on Ravelry
Administrati -
12 month All stars winner drawn
Infinite Twist Gradient Angles kit
winner drawn
Knit Style Yarns - Squirtle skein
winner drawn
Feb Self Striping KAL prize: custom colorway "Kiss Me I'm an Irish Zombie" from Show Me Yarn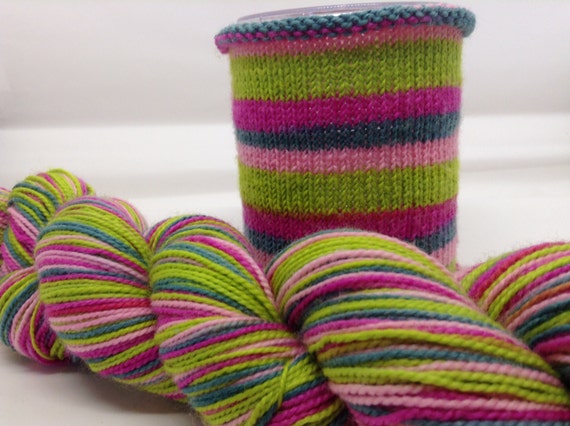 Grab a pre-order skein while you can!
Skews Me KAL #skewsMeKAL starting March 1
Knit a pair with community support! Choose a 1 pair in a month, a 1 pair in 2 months path.
FOs - 24:30
Amy FOs:
Feb DVD Socks
Sport Skews
HO
Megan FOs:
Let's Dress Crazy Skews
Vesper Rollers
Mr Yuck Skews for Mr J
Oldest Stash Partying It Up
Kiss Me Zombie Skews
Knit Cahoots Skews
WIPs - 40
Amy ACTIVE WIPS:
Bulky Mittens
Sport Skews
Almond Pullover
Stan's Bulky Vest
Brain iCord Hat
Megan WIPs:
Secret designs - sorry!
Dyeabolical Skews
Enabling - 45:30
Camel City Dyeworks -
thanks to Angie for the mini sets, self-striping, and beautiful variegated BFL
and discount code!
Megan -
Show Me Yarn!
January Thaw Wonderful Gifts! Thank you!
Amy -
Big Book of Knitted Mittens
Wool Couture BIG needles
Dancing Dog Dyeworks - Francine of Camp Happy Heart
Lux Adorna 100% Cashmere Kit - Cocktail Party colorway
Show Me Yarn!
Nomadic Yarns - Sport
ZK2017 - 1:03
Designer Showcase, Teach a Class, KAL and 2017 theme, OH MY!